SKU: 10540
Spring Catalog Page: 31
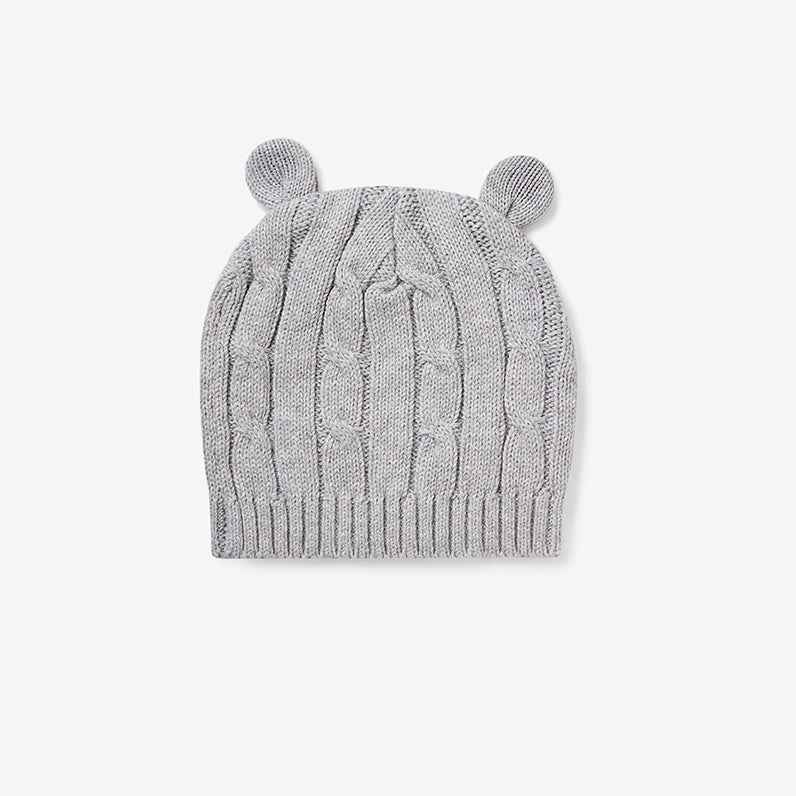 Heather Gray Cable Knit Baby Hat with Ears View product
SKU: 10540 UPC: 077539105407
Minimum Quantity: 6
Spring Catalog Page: 31 View in Catalog
Wholesale Customers:
To view detailed wholesale pricing information and purchase this product you must have a registered, verified, and logged in wholesale account.
 Nothing says luxury baby gift like this soft, classic cable knit baby hat. Made from 100% cotton in a soft colored hues, these beautiful knit baby hats are sure to be cherished forever.  Pair with a matching cotton knit baby blanket and baby sweater for the perfect, luxury baby gift set. Embroidery can be easily added to make it a personalized baby gift.
100% cotton
Stretchy for easy wear
Bear ear details
Fits 0-12 months
Machine wash cold, tumble dry low
Do not bleach/iron