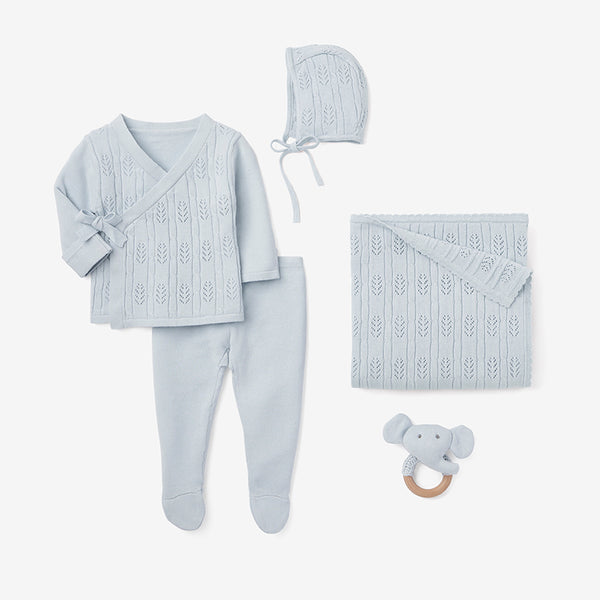 SKU: 58097
Aw Catalog Page: 103
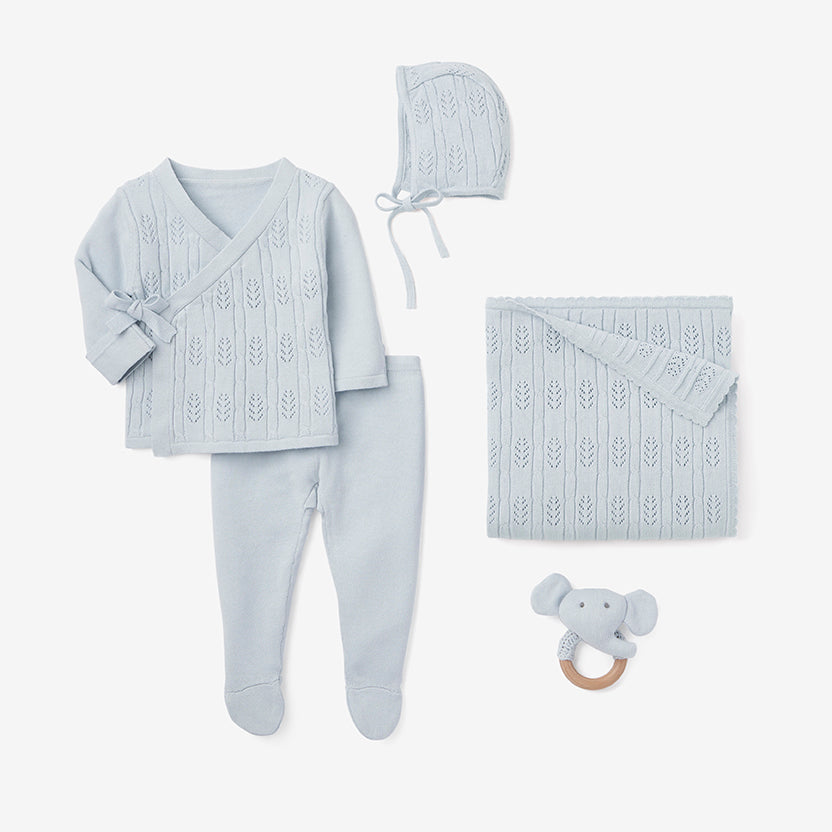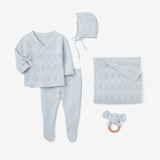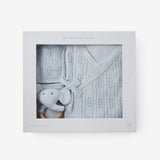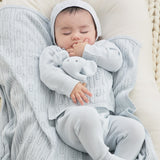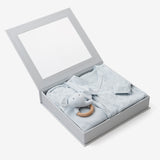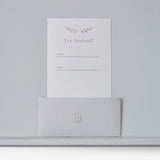 Cloud Blue Baby Layette Set w. box View product
SKU: 58097 UPC: 077539580976
Minimum Quantity: 3
Aw Catalog Page: 103 View in Catalog
Wholesale Customers:
To view detailed wholesale pricing information and purchase this product you must have a registered, verified, and logged in wholesale account.
Retail Customers:
Sorry, this product is available strictly for wholesale purchase at this time. Please contact us for retail release information!
Our sweet Baby Layette Set is the perfect gift, making homecoming extra special. This luxurious set comes in three colors and includes a soft kimono wrap top with fold-over no-scratch mittens, blanket, bonnet with delicate Pointelle detailing, cozy footed pants, and elephant wood ring rattle. Packaged in a keepsake box, you can give a gift to parents and baby that is elegantly displayed. This timeless set is great for first photos and can be passed down to future generations. Pair it with one of our Baby Plush Toys or hooded bath wraps for added love.
Note: This baby gift set includes its own gift box, so there is no need to purchase additional gift packaging.