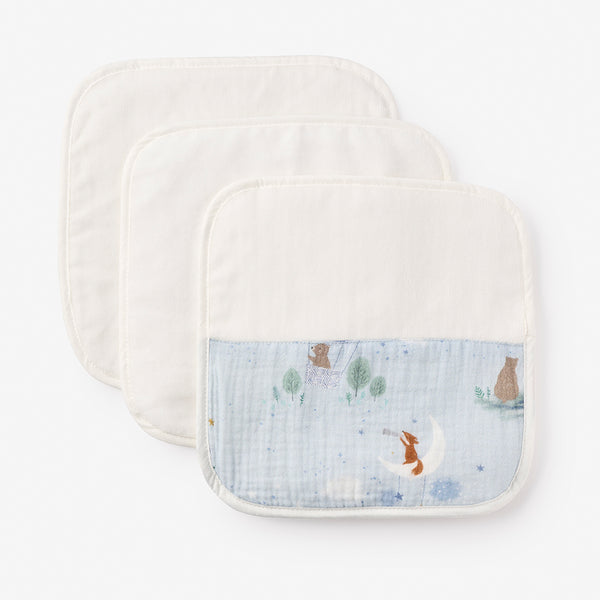 SKU: 83043
Aw Catalog Page: 159
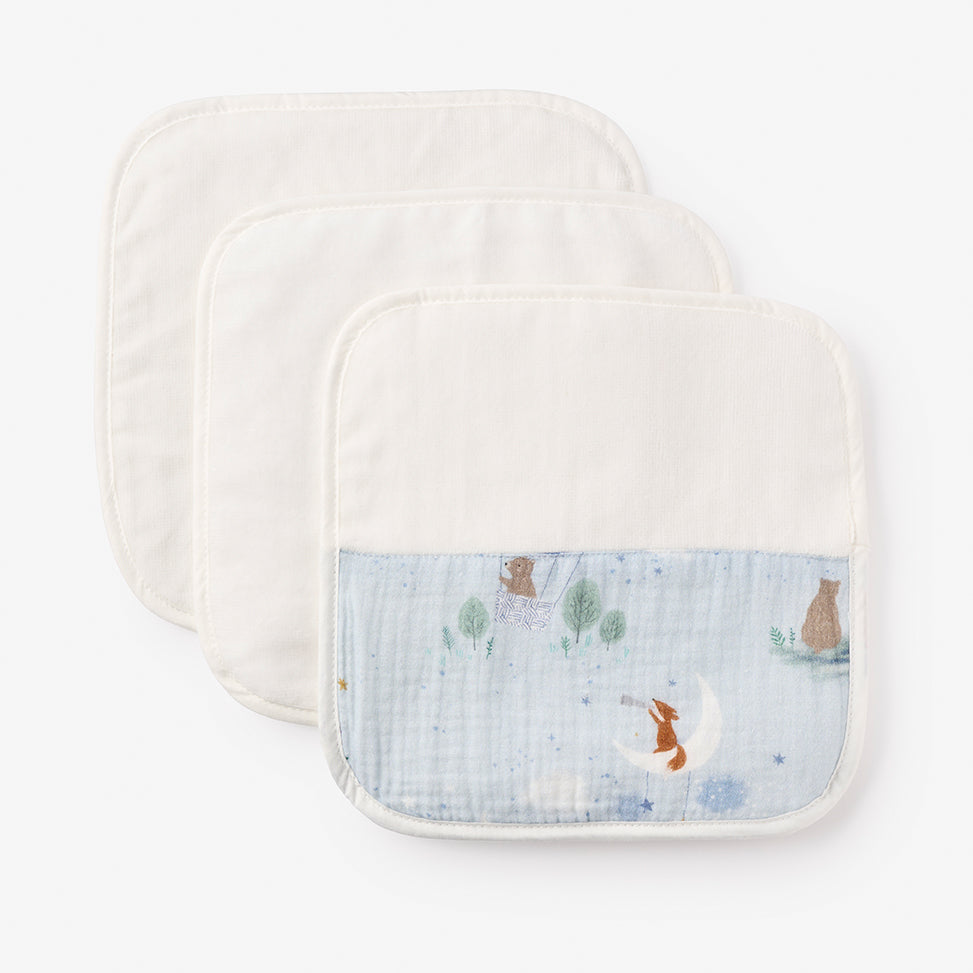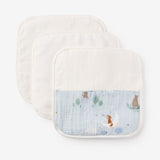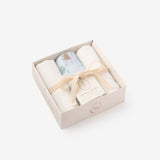 Magical Adventure Organic Muslin Washcloth Set 3 pc View product
SKU: 83043 UPC: 077539830439
Minimum Quantity: 3
Aw Catalog Page: 159 View in Catalog
Wholesale Customers:
To view detailed wholesale pricing information and purchase this product you must have a registered, verified, and logged in wholesale account.
Retail Customers:
Sorry, this product is available strictly for wholesale purchase at this time. Please contact us for retail release information!
These super soft & absorbent, organic baby washcloths will keep your little one happy and comfortable at bath time. Each organic baby washcloth is made of soft organic cotton that will clean dirt and grime without irritating delicate skin. Your baby will leave every bath feeling clean and refreshed.
100% organic cotton
GOTS certified
Each washcloth measures 10" L x 10" W
Includes 3 washcloths
Machine wash delicate, Do not bleach, Tumble dry normal low heat, Iron low